Featured Venues In Sydney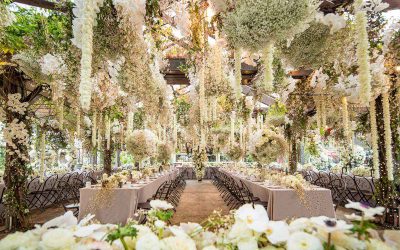 A canopy of fairy lights twinkles above a bubbling fountain. Crawling vines dance along a crumbling brick wall and twist...
Wedding Dresses Sydney: Unveiling the Perfect Bridal Attire A wedding day is a momentous occasion that marks the beginning of a lifelong journey for two individuals deeply in love. It is a day filled with joy, excitement, and anticipation, where every detail is meticulously planned to create a memorable experience. Amongst all the preparations, one aspect that holds immense significance is the choice of the perfect wedding dress. In the vibrant city of Sydney, Australia, brides-to-be are spoilt for choice when it comes to finding their dream wedding dress. Sydney, known for its cosmopolitan charm and fashion-forward culture, offers a plethora of options for every bride's unique style and preference. From traditional and timeless designs to modern and avant-garde creations, the city's bridal boutiques and designers cater to a diverse range of tastes and budgets. Sydney's wedding dress scene is a melting pot of creativity and craftsmanship, with designers and boutiques showcasing their expertise and passion for creating exquisite bridal attire. Whether a bride envisions herself in a classic ball gown, a sleek and sophisticated sheath dress, or a bohemian-inspired lace ensemble, Sydney's bridal fashion industry has it all. Moreover, Sydney's wedding dress shopping experience goes beyond just finding the perfect gown. Brides-to-be can indulge in personalized consultations with experienced stylists who understand the importance of finding a dress that not only flatters their body shape but also reflects their unique personality and style. With attention to detail and a commitment to exceptional customer service, Sydney's bridal boutiques ensure that every bride feels like a princess on her special day. In this article, we will delve into the world of wedding dresses in Sydney, exploring the latest trends, renowned designers, and the top bridal boutiques that make this city a haven for brides seeking their dream dress. Whether you are a Sydney local or planning a destination wedding in this picturesque city, join us as we uncover the enchanting world of wedding dresses in Sydney.