Top Sydney Function Venues
Discover the best Sydney function rooms for your next event. Whether you're searching for a restaurant, rooftop bar, laneway bars or warehouse venues, we've put together a list of the top function rooms for your next event.
Art Deco Sydney event venue
Sydney's favourite 21st birthday party venue features a range of function rooms to suit any occasion. Dine with family and friends in the intimate Bistro, or host a cocktail function in The Courtyard with up to 200 people.
WATERFRONT function venue sydney
Inspired by the grand plantation architecture of Cuba, and mixed with the lux yet playful modern vintage hotels of the 1950's Miami, Hyde Hacienda Sydney is a botanical oasis overlooking Sydney's iconic Harbour in Circular Quay.
SPECTACULAR event VENUE IN SYDNEY
From an intimate cocktail party, a boastful birthday celebration, to larger than life events, let the team at The Star do the work while you enjoy the experience!
ICONIC PUB FOR functions & events
Host your 21st birthday party at one of Sydney's favourite pubs. Discover 6 function rooms across 3 levels with flexible food and drink packages.
SYDNEY'S FAVOURITE function VENUE
Sydney's only wine laneway is the perfect place to play in Surry Hills. Our beautiful and quirky aesthetic creates ideal spaces for 21st birthday parties in Sydney. 
Kittyhawk is a French restaurant and cocktail bar with amazing food and exceptional cocktails birthday functions. 
Christmas Party Venues in Sydney Planning a Christmas party in Sydney? Here's our guide to hosting the most
discover the best Wedding Venues In Sydney, NSW Find the best wedding venues Sydney has to offer. From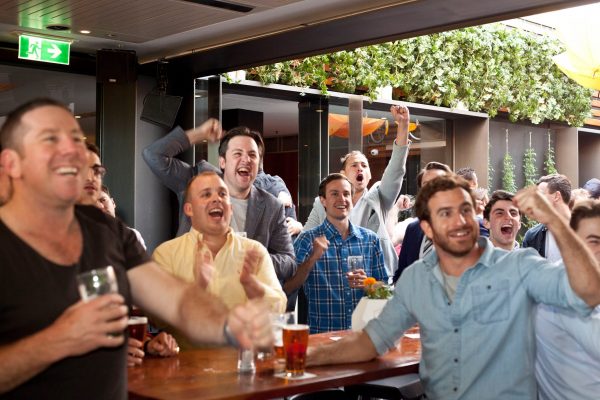 discover the best Buck's Party Venues In Sydney Previous Next Buck's Party Venues Discover Sydney's best buck's party
So, you're planning an event, but you don't know where to start. The best place is by picking a venue, which can help you along with the rest of the steps. Since event venues in Sydney can range widely in what they offer, it's smart to consider each of the available categories and go from there. From distilleries to barns, there's a right pick for your special day or night.
Which of these event venue types is best for you?
1. Restaurants
These are often the first place people think of when planning a party in Sydney. They are almost always available for private events, from opening up a separate room to allowing a full buyout of the entire building! With price points that match every budget, they are also  more affordable than most Sydney function venues. This option is best for those who don't want to take risks; pick a place with a familiar menu, and appreciate the food choices the venue does best.
2. Bars
These venues can bring the party attitude to your next event. The motif may range from classy speakeasy to Old Sydney Pubs to sports bars complete with a wall of TVs.
Sydney's bars are known for serving everything from light bites to four courses, as well, so don't discount the full range of amenities they are prepared to offer.
3. Breweries, Wineries, and Distilleries
Most bars and pubs in Sydney don't make their brews. For that, you'll have to book a brewery, winery, or distillery that opens up the inside of their shops for private bookings. Not only do most offer signature drinks and personalised service, but they also have a unique atmosphere, too. Most allow you to sit right next to the equipment that creates their secret recipes!
4. Hotels
We already know that hotels are experts in creating the perfect guest experience. Having a place for your attendees to lay their heads after the event, however, is an added perk that you can't ignore. With food and all the services you need onsite, it's an excellent choice for anyone who wants to go all out with an all-inclusive experience without having to leave the premises.
5. Conference Centres
Taking it up a notch from hotels is the often-enormous conference centre. These buildings are made to be close to overnight accommodations, and sometimes even include them. With space for hundreds or thousands of guests, they are perfect for everything from a small corporate training to an epic industry conference.
6. Sports Clubs
Care for a game of golf? Private clubs have a reputation for giving out white-glove service and providing an exclusive feel to their events. You don't have to be a member to book, however. Many leave their facilities available for anyone to book, and they'll often loan out their event planning teams to help you make the moment right.
7. Barns
Hay is for more than horses! Today's most stylish weddings and embracing the rustic charm of giant barn buildings, and booking one of these classic structures for your big day means you'll have room for all of your loved ones. With modern amenities, beautiful backdrops, and a place away from the hustle of the city, these venues are perfect for both the ceremony and the big shindig afterward.
8. Art Galleries
There's something quaint about milling about in a gallery, looking at beautiful art, and sharing the moment with your loved ones. Art galleries make some of the best private event venues, offering more than just a place to meet; they are oozing with culture and a chance to expand your horizons!
9. Stadiums and Arenas
Whether you're a sports fan or not, there's a big opportunity to be had at your nearest stadium. Not only can you book many of these arenas to host your wedding, concert, or birthday, they have conference areas that are much smaller for those intimate gatherings where you don't need hundreds of seats. Arenas are a popular choice for those wanting to utilize open-air space.
10. Mansions
Do you dream of entertaining like a millionaire? Now, you can. Rent a mansion with high-end amenities like pools, and expansive grounds to those who want to be the host with the most. You'll never party the same way again!
11. Botanical Gardens
If lovely fresh foliage and space among the butterflies are your things, there's no comparison to the wonder of a botanical garden. These spaces are often available during the warmer months, where their naturally-lush plants and flowers create a natural décor theme for your big day. Save on fresh flowers and support the garden's mission of preserving nature.
12. Colleges and Universities
Higher ed is the place to be for small conventions, business meetings, corporate parties, and lunch and learns. Most colleges and universities make their facilities available to the public for a fee far less than what you will pay for corporate meeting rooms. Be sure to book early; these are popular picks for those who want the most exceptional accommodations at a budget price point.
On the hunt for warehouse venues for hire in Sydney? They're the perfect blank canvas to go luxe if you want to or leave the exposed brickwork and metallic fixtures to shine as they are. 
Listing the best Pubs and Bars for hire in Sydney who would love to host your next event whether it be a corporate function, birthday party, engagement or cocktail party. Most of our Bars and Pubs have a number of private function rooms or areas perfect to host your next event.
Sydney Function & Event Types
Christmas Party Venues in Sydney Planning a Christmas party in Sydney? Here's our guide to hosting the most exciting event of the year. You'll find
Read More »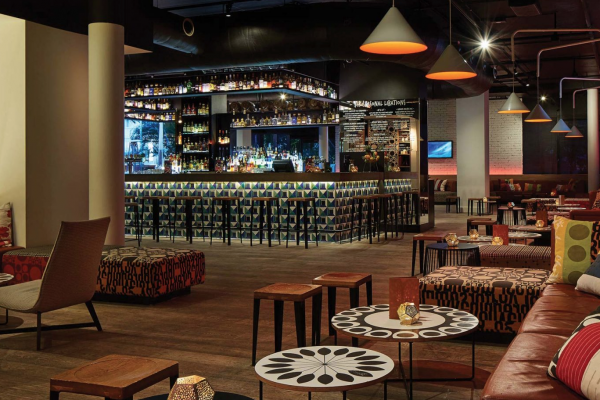 Cocktail Party Venues Sydney
Cocktail parties are a fun way to get together with friends, celebrate special occasions, and enjoy appetisers or finger foods. Find the perfect spot for your next party by browsing this section. From bars and restaurants to outdoor venues, there's sure to be a space that fits your needs. Use our directory to find parking near your event as well. Take a look at our curated collection of cocktail party venues in your area today!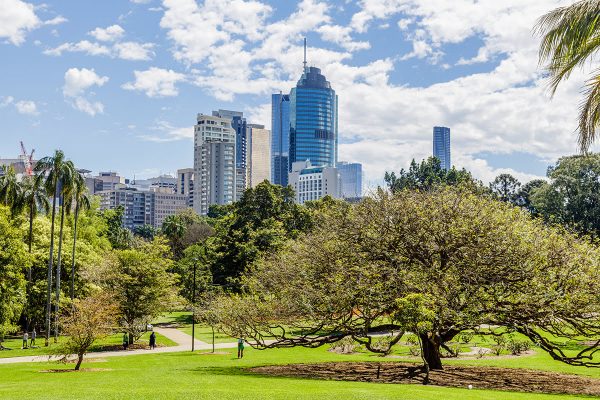 Outdoor Party Venues In Sydney

Our outdoor venues can accomodate anything from a small intimate wedding to a large celebration for 500 or more people. We provide everything from the tables, chairs, linens and decorations to ensure your event goes off without a hitch. If you need ideas on how to decorate for your special day please feel free to contact us.
Warehouse Event Venue Hire
Warehouse event venues provide a blank canvas for events and offer flexible hire options. We have a large range of open plan warehouses with high ceilings, and lighting can be arranged to suit your needs.
Corporate Events

If you are looking for an awesome day out for your employees, customers, family or friends then why not look into hiring one of our many award winning venues around Sydney? We offer a fully integrated event management service providing all aspects of event production and management including; venue hire, AV systems supply and installation, tables, chairs, logo presence and marketing services. We have the best venues in Sydney for any occasion big or small.
Hotel Function Rooms
Hotel function rooms are available in a range of designs and sizes to suit any budget, style or function. It is an ideal solution for small functions such as wedding receptions, meeting and conference facilities, school fetes and other small community events. To host larger events such as corporate functions, product launches and exhibitions our function rooms have the space required to seat up to 200 guests.
Beautiful Function Rooms

Find beautiful function rooms for weddings and parties to creative team building spaces for both small and large groups. Our friendly and professional staff are always on hand to help with everything from initial planning right through to day of service, ensuring that your event will be a success. Whether you're looking for affordable function room hire or corporate event space in Sydney, we can help.
Private Dining Rooms Sydney
When occasions such as birthday parties, engagements and corporate meetings call for a special place to celebrate – there is no better place than Sydney best private dining rooms. Each room has its own designated food and beverage offerings that can be selected from or we can provide you with menus tailored to your event needs.
Christmas Party Venues Sydney

Who says Christmas has to be just about presents? Get your guests in the spirit and invite them over for a festive party. Whether you're looking for an intimate dinner or an all-night, open bar shindig, our venues offer you the perfect space for anything from 5 to 500 of your nearest and dearest friends.
Request Pricing & Availability from Our Top Function Venues
Please fill out your details below and we'll find the best value event spaces and packages that match your needs. You'll then receive custom quotes from the very best venues.