Featured Venues Gold Coast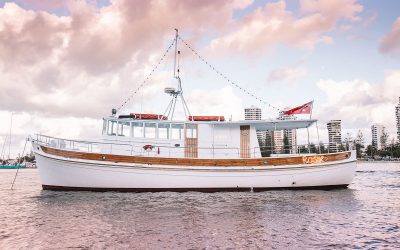 With lots of light and open space, Rose Events is an ideal venue for gatherings of all kinds. Their ground...
Event Venues Gold Coast The Gold Coast, located in Queensland, Australia, is a vibrant and popular destination known for its stunning beaches, exciting nightlife, and world-class attractions. With its year-round warm climate and picturesque landscapes, it comes as no surprise that the Gold Coast has become a sought-after location for hosting a wide range of events. From corporate conferences and trade shows to weddings and music festivals, the city offers a plethora of event venues that cater to every occasion and budget. One of the key factors that make the Gold Coast an ideal destination for events is its diverse range of venues. Whether you are looking for a beachfront location with breathtaking ocean views, a luxurious hotel ballroom, or a unique outdoor space surrounded by lush greenery, the city has it all. These venues are equipped with state-of-the-art facilities and amenities, ensuring that every event is executed seamlessly and leaves a lasting impression on attendees. Moreover, the Gold Coast boasts excellent infrastructure and transportation links, making it easily accessible for both domestic and international visitors. The city is well-connected by air, with the Gold Coast Airport offering direct flights to major cities in Australia and New Zealand. Additionally, it is conveniently located just a short drive from Brisbane, the capital of Queensland, further enhancing its accessibility. In conclusion, the Gold Coast is a premier destination for hosting events, offering a wide range of venues that cater to every need and budget. With its stunning natural beauty, excellent infrastructure, and warm hospitality, it is no wonder that event planners and organizers choose the Gold Coast as their preferred location for creating memorable experiences.