From the calming coastline to the lush hinterland, the Gold Coast really does have the best of everything. So, pack the car, load up the hamper with local produce and whatever you do, don't forget the rug—here are five of the best picnic spots on the Gold Coast.
Gold Coast Picnic Spot 1: Currumbin Valley
A short drive from Currumbin Beach, you will find this beautiful picnic spot complete with secret swimming holes.  It's a great destination to get away, relax by the water and maybe even go for a dip.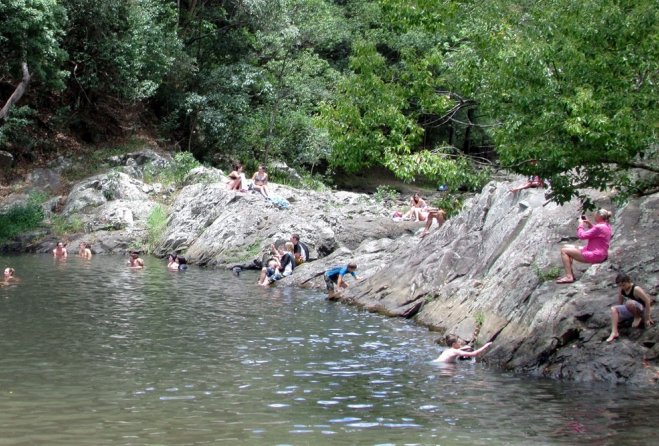 Gold Coast Picnic Spot 2: Burleigh Hill
Burleigh Hill is without a doubt the most popular picnic spot on the Coast. If you want to get a good spot on a Sunday get there early,  as the whole Gold Coast and travellers alike seem to  unite here.
Gold Coast Picnic Spot 3: Kirra Lookout – Coolangatta
Kirra Lookout is the Burleigh Hill of Coolangatta; just not as busy with more parking opportunities. You can either drive or walk up, but be warned, it's quite steep – you'll burn off your picnic before you make it to the top. Enjoy the view whilst nibbling on some crackers and sipping on an icy cold one, it's pretty special.
Gold Coast Picnic Spot 4: Hinze Dam
The scenery is stunning and there is an interactive centre which explains more about the dam. They have a BBQ area, kid's playground and even a small café in case you need fresh supplies.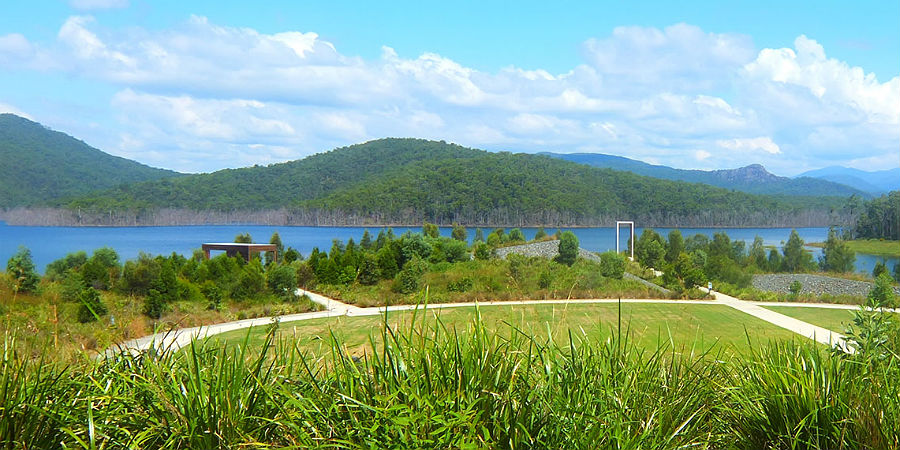 Gold Coast Picnic Spot 5: Purling Brook Falls, Springbrook
Rainforest, waterfalls and rock pools will delight you on your walk to this much-loved picnic spot teeming with bird life. Take care after heavy rain and don't wear your best shoes! The track is not too steep but can be slippery when wet.