Marquee Hire: Frequently Asked Questions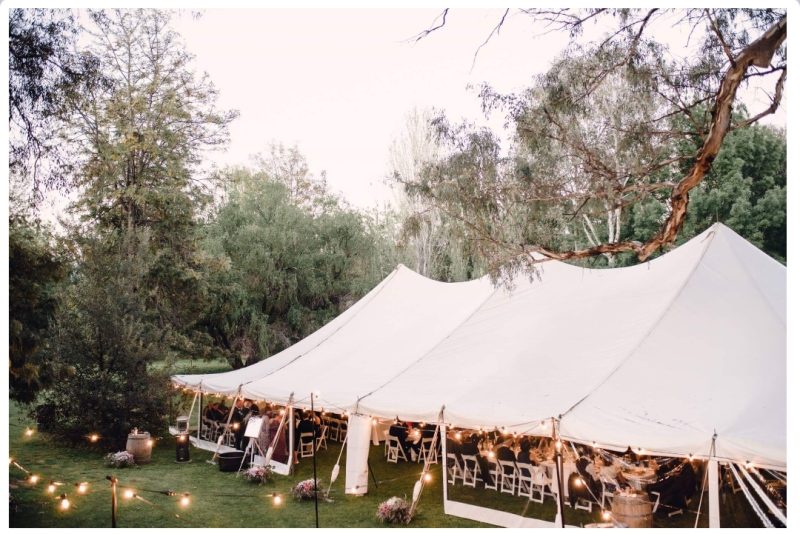 A marquee offers a bespoke venue for any type of event.  It is a blank canvas which offers flexibility to tailor a space to the exact needs of your event, and they are available in a range of sizes and styles to suit your budget. However, if you've never hired a marquee before the options can be daunting. These frequently asked questions will assist you in confidently choosing the right marquee hire for your event.
1. What style of event are you planning? Is it stand up cocktail, sit down dinner or theatre-style conference?
The style of your event will help determine what size and style or marquee will best suit. Do you require room for a dance floor? A bar? A stage? Before you spend hours trawling through all the marquee hire options available, make sure you list out what you would like at your event to make your marquee hire process as simple as possible.
2. Do you require floor coverings, ramps or steps?
If your event is on grass or a soft surface you'll need to consider floor coverings with your marquee hire. After a few hours once luscious lawns can start to get muddy from dancing, not to mention guests who were brave enough to wear high heels and are now sinking into the ground. Also consider the terrain of your site, and whether you have any guests coming who require ramps or steps to assist them.
3. How many people will be using the marquee?
The number of people using the marquee will also help determine what size and style you need to look for.
4. Is the marquee on grass or a hard surface?
The location of your event will affect what kind of marquee you can hire. If your event is being held on concrete, tennis courts, or any other impenetrable surface you will need to ensure your hire company provides ballast options for marquees that normally require pegging into the ground.
5. Added lighting and decorations?
A variety of lighting effects are available with most marquee hire services. If your event is in the late afternoon or evening consider adding LED entertainment lighting, fairy lighting, uplighters or chandeliers so that your guests can continue to celebrate into the night. Decorations are also key in making your marquee match the style of your event. Most marquee hires have a standard range of decorations they provide, however if your event has a specific theme you can provide your own decor.
6. What time frame do you require the marquee?
What times / dates is your event? Consider that depending on the size and complexity of your hire, marquees can take anywhere from an hour to a day to assemble, and again to dissemble after the completion of your event.
7. Are there any obstacles to hinder the installation?
Again, the time it takes to set up a marquee can vary greatly. Things that can hinder a swift installation include sloping or difficult sites, blocked vehicle access to the site, and extreme weather conditions. Prior to your event inform the hire service of any special details of the event site, make sure gates are unlocked and any animals are secured.