A marquee is an amazing alternative to any conventional event venue.  You can hire a marquee for any occasion, be it big or small. They are a hassle-free, super convenient, and versatile solution for a venue for those who want to throw big parties.
Types of Marquees Available To Hire:
1. Dome Marquee
With its innovative shape and unique design, the possible event applications for dome marquees are endless. Dome tents are a popular choice for corporate events, thanks to their open sides which allows patrons to wander in and out with ease.
Cons: They can be tricky to set up, so look for a hire company that offers to assemble and dissemble.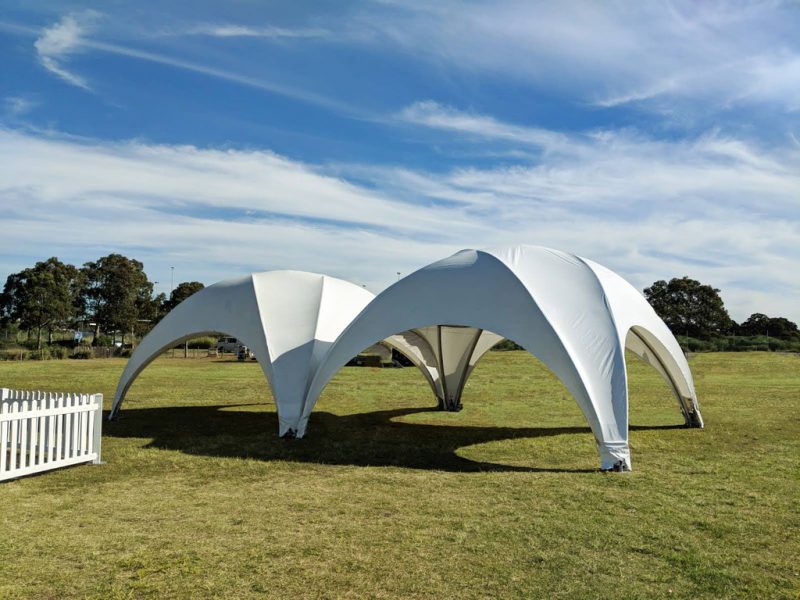 2. Clear Marquee
Clear marquees are the most popular choice for weddings, as they are easily decorated to match your wedding theme. Achieve picture perfect lighting as sunlight shines through, or dance the night away under the stars. Plus, they bring peace of mind that inclement weather won't get in the way of the big day.
Cons: Clear marquees in Australian summers can get hot – VERY hot. If your event is in high summer, consider opting for an opaque roof covering that protects you and your guests from the harsh Australian sun. Make sure you also choose a marquee with sides which can be opened for air flow.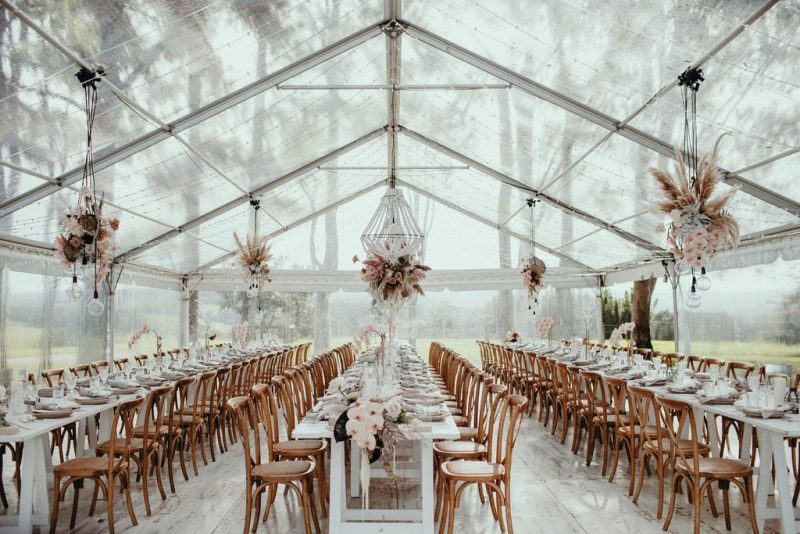 3. Instant Marquee
These marquees are incredibly popular for weddings, corporate events and parties. They are available to hire in a range of sizes so you can easily find the perfect one for your event.
Cons: Instant marquees can have the reputation of looking dated, so make sure you incorporate decorations into your instant marquee to create the right atmosphere for your event.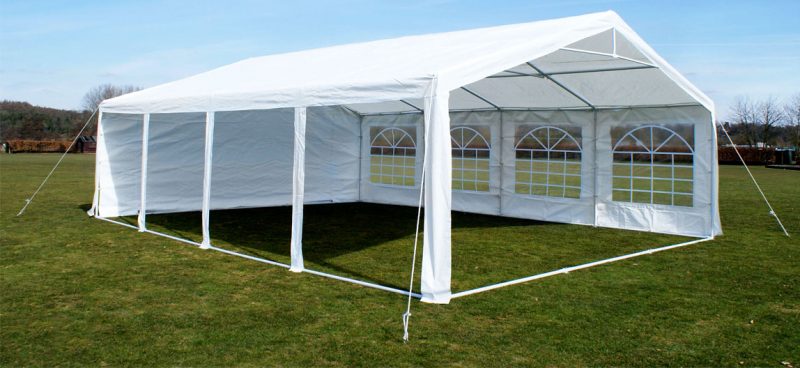 4. Sailcloth Marquees
Sailcloth marquees are perfect for big events which need a large marquee. They can fit a dance-floor, bar, seating and whatever else you desire!
Cons: Sailcloth marquees require at least an extra 3m of space around the perimeter of the marquee to fit the pegs, so consider the space your events will be held in when booking this type of marquee.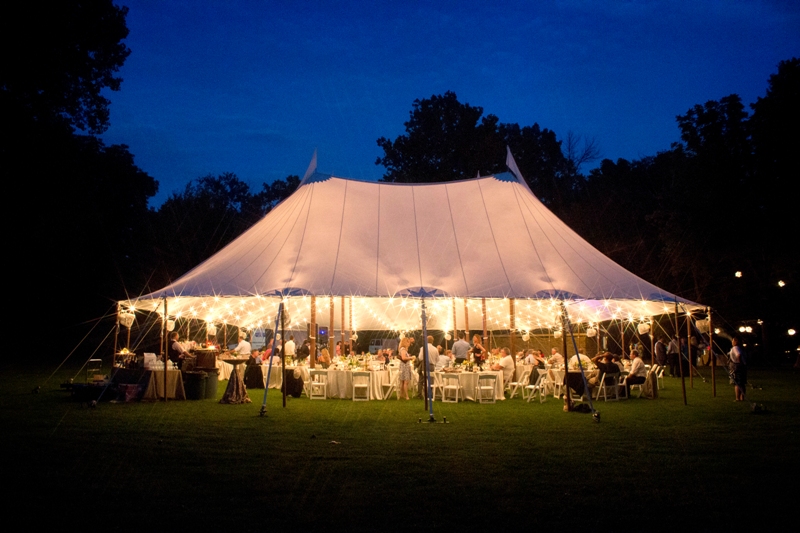 5. Pavilion Marquee
Pavilion marquees generally consist of a frame, draped with flowing fabric or covering of your choice. Decorate with whatever your heart desires, with popular options including fresh flowers and fairy lights strung between the rails. They make for dreamy wedding arbours, or picturesque baby shower settings.
Cons: They're not weatherproof, so consider having a backup plan in case of wet weather. The protection from the sun is also limited depending on what covering you choose, so these marquees are best suited to late afternoon or evening events.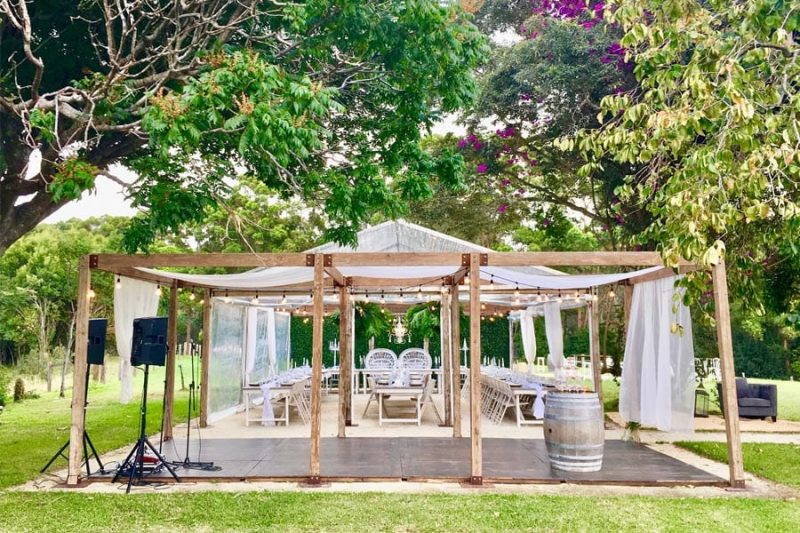 6. Peg & Pole Marquee
Peg and pole marquees are the more traditional marquee. They are fantastic for any antique themed event or boho wedding!
Cons: To be erected these marquees need ground that you can put pegs into, so aren't suitable for events located on concrete, tennis courts etc.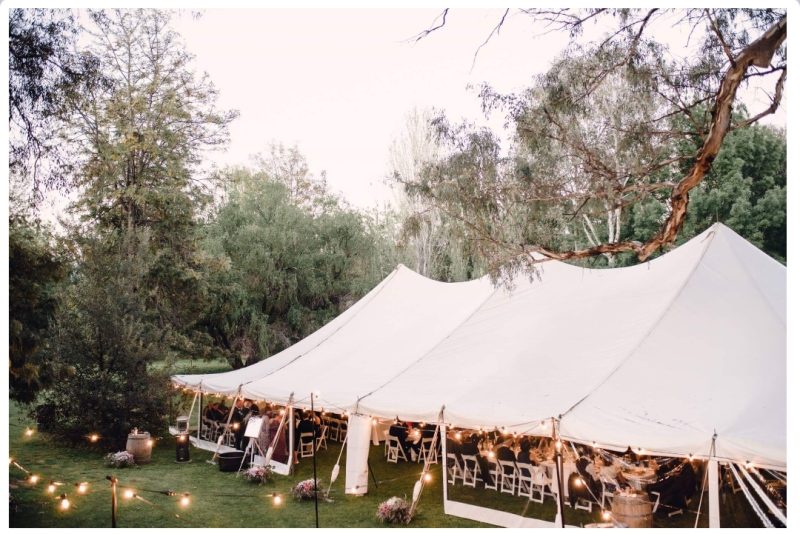 7. Pop-Up Marquee
The tried and tested pop-up marquee is a versatile option. Best suited to smaller events, they can be easily assembled and configured to suit the needs of your event.
Cons: Pop-up marquees are some of the smallest marquees available to hire. The cost of hiring multiple can quickly add up, so if you require more coverage for your event, consider another option of marquee.