Tipi marquees are generally made from a sustainable nordic pine, and a durable waterproof canvas, which can handle extreme weather conditions. Their unique design means the sides can be lifted in the warmer months offering 360 degree views of the scenery, or the sides can be left down during Winter to create a more traditional tipi experience.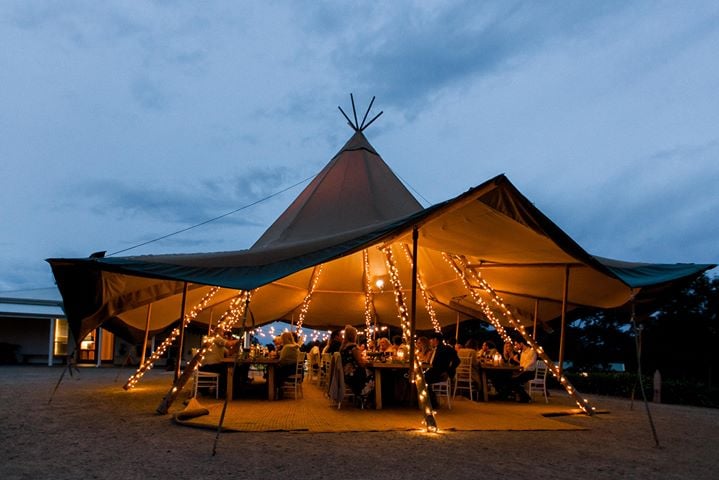 Types of Tipis Available To Hire:
1.Single Tipi
A single tipi can be used with sides down in a traditional tipi shape, or with sides raised to create a giant witch's hat. They come in a variety of sizes, so you're sure to find one that suits your event.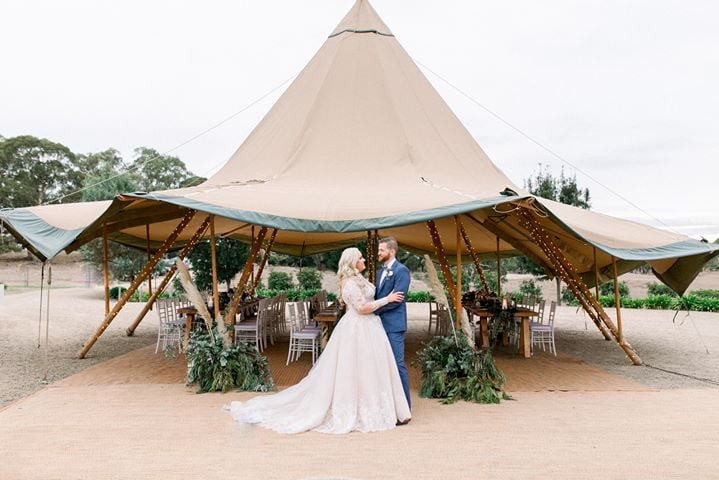 2. Double Tipi
If you need a tipi with a little more space, tipis can easily be conjoined to to create a double tipi.
3. Triple Tipi
If you need even MORE space, try a triple tipi.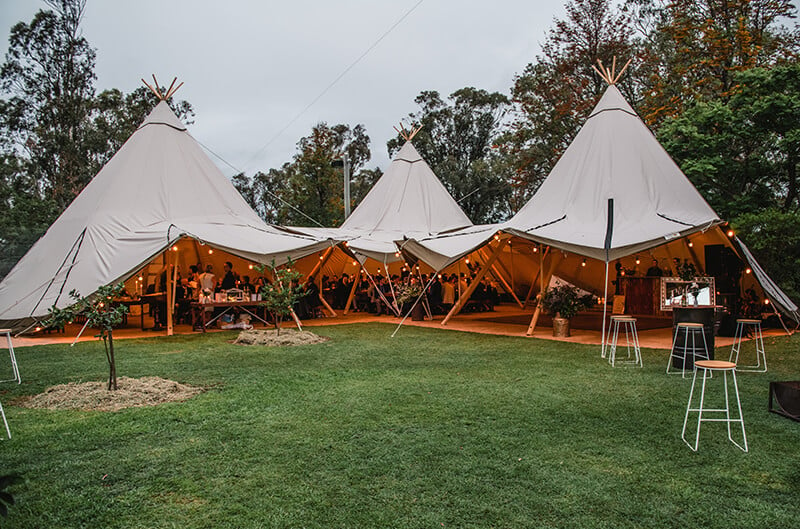 4. Naked Tipi
Naked tipis consist of poles with no covering. They are popular for photoshoots, baby showers, parties, and look amazing furnished and styled. Consider using a naked tipi as a chill-out or bar area for your wedding.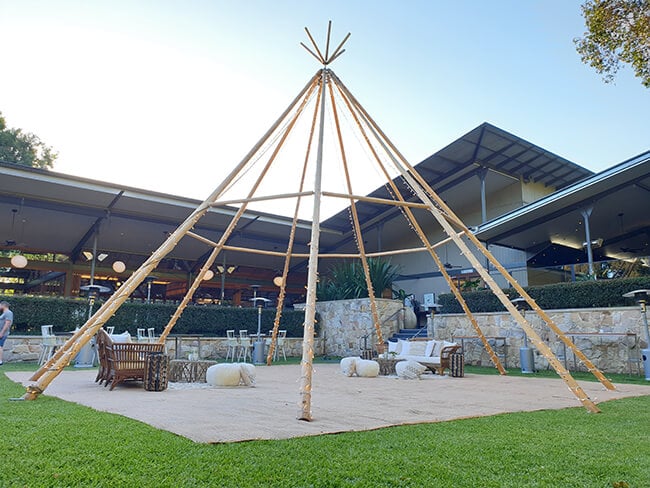 5. Mini Tipi
Mini tipis are smaller tipis that are usually too low for adults to stand up in. However, this makes them the perfect kids size! Mini tipis make for a fun sleepover tent for a special birthday, or a kids chill out area at a wedding.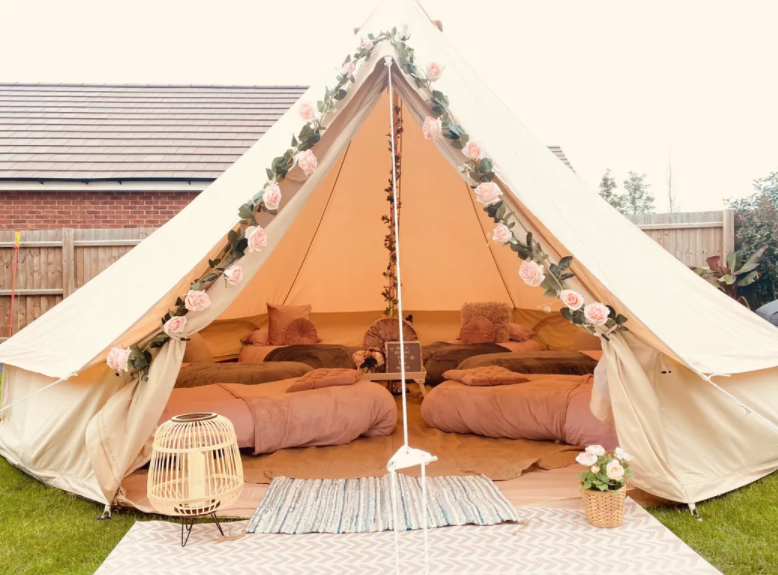 6. Naked Tipi Arbour
A naked tipi arbour consists of tipi poles with no covering. If you're planning a wedding with an outdoor ceremony a naked tipi arbour is the perfect addition.
7. Canopy Tipi
A canopy tipi is a small structure without walls. It is a perfect size for a market stand, small gatherings, bridal showers or a bar area for alfresco events.
Haven Event Hire
For more information about your next event, contact Haven Event Hire