People often say there's a few things you need to nail to get the perfect wedding.  Consider a unique performance that's more memorable and engaging than the typical track played through a sound system. Our list of the top 5 wedding bands in Byron Bay are sure to include something that meet the needs of your wedding.
1. Niall Lochhead Music
Niall Lochhead combines 20 years of performing live music with 10 years in weddings which has allowed him to create the perfect ambience for your big day. He has a unique understanding of the important role music plays at weddings, and prides himself on performing your favourite songs to the highest quality. His forte lies in providing relaxed, acoustic music, to create a welcoming atmosphere from the moment your guests arrive, to the emotional, intimate moment of your ceremony.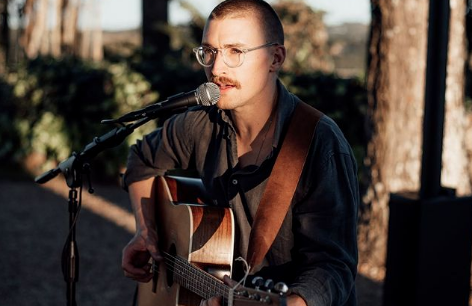 2. Upon a Moment
With only quality performers on it's roster, Upon A Moment provides the perfect live music for your Wedding or Event held in Byron Bay and the greater Northern NSW and Southern QLD region. They offer a range of different musicians who can play solo, duo, or as a 3-5 piece band. Upon a Moment has over 10 years of industry experience, and really care about finding the right musicians to suit your needs for your wedding day.
3. North Coast Entertainment
North Coast Entertainment is built on the belief that the customers' needs are of the utmost importance. When it comes to live music, all artists have massive repertoires and can cover a huge list of tunes to suit many situations. Rest assured, when you book an artist through North Coast Entertainment you are getting more than just live background music, but a talented, professional and polished act that takes pride in their ability to entertain people. They have packages ranging from a soloist for just the ceremony, right up to full day packages with a duo, trio and DJ.
4. Sarah Archer Weddings
Sarah Archer is a passionate musical artist that will take you to a familiar place with her catchy clean melodies and honest stirring vocals. Weddings have been Sarah's language for a while now. She has attended, performed & MC'd at over 300 weddings & ceremonies as a live musician, DJ and celebrant. She offers entertainment packages ranging from 3 hours to 7 hours, and there are even options to have her as your celebrant!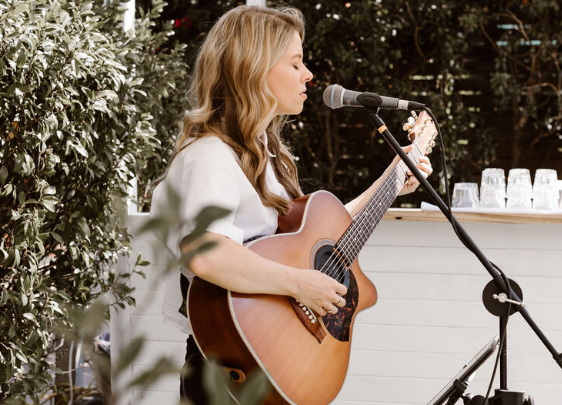 5. Luke Yeaman Music
With over 15 years experience performing music professionally for numerous projects, Luke Yeaman has established himself as one of Byron Bay and the Northern Rivers respected musical figures. His soulful voice and beautiful guitar melodies have seen him perform at over 250 weddings and corporate events across the Byron Shire. For weddings, Luke is able to seamlessly transition from an intimate personalised acoustic ceremony through to uplifting canapé music. Not only will he curate a personalised set list, Luke will happily perform your special wedding song requests throughout the day. Luke is also able to to provide DJ services that will keep you partying late into the night.