Your first dance as a newlywed couple is a moment you'll never forget. It also defines the tone for the day. For some couples that means a tender love song, for others an upbeat, unexpected song with choreographed dance routine. No matter the mood, it's important to choose a song that has meaning to you as a couple. But if you're having a little trouble thinking of one, here are our top five first dance songs.
1. You & I (Nobody in the World) – John Legend
When it comes to romantic songs, John Legend is the artist for it. However, his songs can feel a little overdone at weddings, so if you're looking for one thats a little more unusual, try 'You & I'.  A modern classic, 'You & I' will leave you and your partner feeling like the only people in the room – even with all your friends and family watching!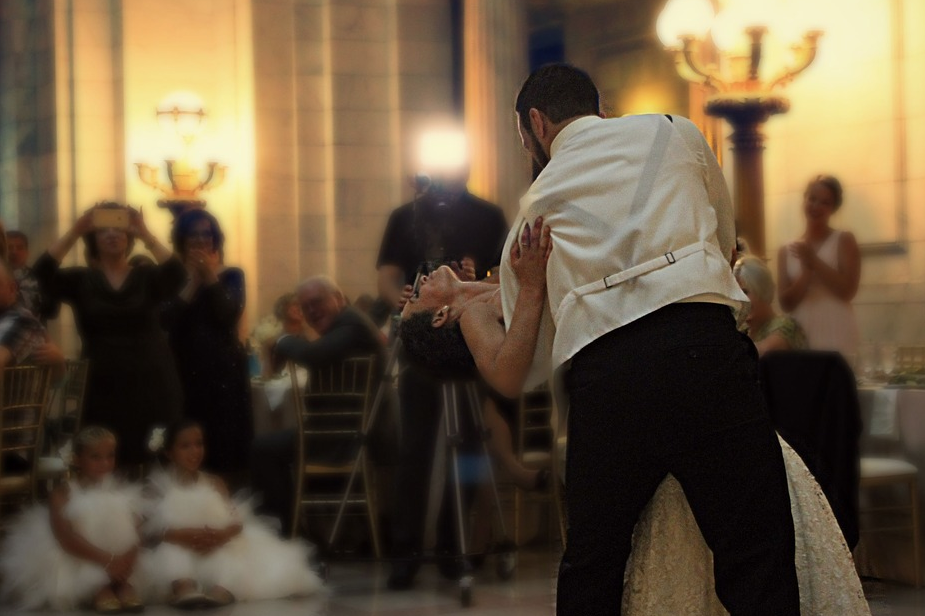 2. Cant Help Falling in Love – Elvis Presley
A timeless favourite, Elvis Presley's 'Can't Help Falling in Love' is a tried and tested song that will give you that special feeling of when you and your partner first met.
3. Have You Ever Been In Love – Celine Dion
Would this even be a list of first dance songs without mention of a Celine Dion song? Celine Dion is synonymous with romantic and passionate music, and 'Have You Ever Been In Love' certainly lives up to the singer's reputation for powerful love songs and romantic ballads.
4. Lucky – Jason Mraz and Colbie Caillat
For a more upbeat but still romantic first dance song, 'Lucky' by Jason Mraz and Colbie Caillat is a beautiful song that will ensure you and your partner cherish your first dance together as a newlywed couple.
5. Never Let Me G0 – Florence + the Machine
For a first dance song that's guaranteed to bring tears (of joy!) Never Let Me Go by Florence + the Machine is the song you're looking for. This powerful ballad will have everyone in the room mesmerised as you and your partner take the floor for the all important first dance.