Your 21st birthday party is coming up and I'm guessing you need something to get everyone excited. The first thing your guests will see is your invitations, so why not go all out. These top 5 21st invitation ideas will inspire you to send out 21st invitations that no one could say no to.
1.Keep Your 21st Birthday Invites Classic
21 is a big milestone. Some may consider it to be the age when you really turn into an adult (sometimes we still just want to be kids when we hit the big 18), nevertheless you might want to show that yep, you really are an adult now. So why not keep it classic and sophisticated. A simple design will also convey the sophisticated theme you might be going for.
Find this classic theme on Zazzle
2. Send Out Something Sweet Alongside Your 21st Birthday Invite
Can you imagine the delight on your guests face when they open your birthday invitation and it includes something sweet? This idea is certain to satisfy that sweet tooth. Consider some nicely wrapped chocolate, cute macaroons or a sweet treat.
3. Add a Floral Theme To Your 21st Birthday Invitations
A nice floral theme with bold colours is sure to brighten your invitees day. Using bright colours and flowers will not only brighten their day but it will look great!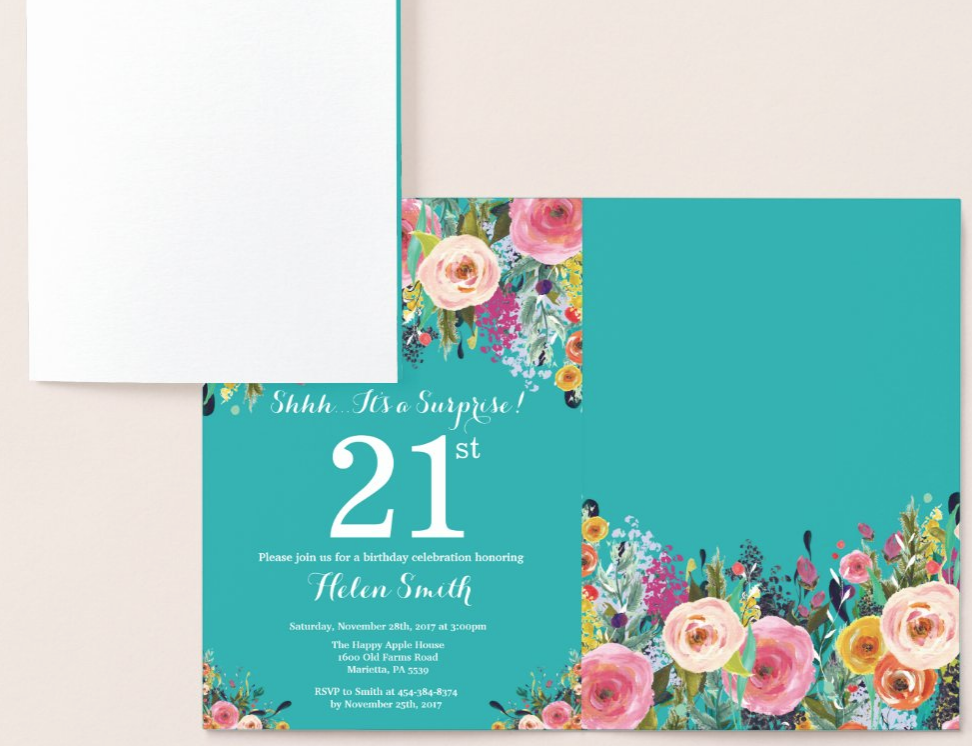 Find this floral theme on Zazzle
4. Add Some Glitter To Those 21st Party Invitations
How about adding a little surprise to your birthday party invitations. A touch of glitter or confetti will add that extra touch and excitement to your 21st party invitations. I know… this can get messy, give your guest some warning. Might I suggest a little note on the envelope, "A glittery surprise inside".
5. Create Alcohol Themed Birthday Invites
Who doesn't like beer? This birthday party invitation will have guests wishing it was 5'o clock already. This 21st invitation type is also great to set the theme if you were planning on hosting at a brewery or even a winery.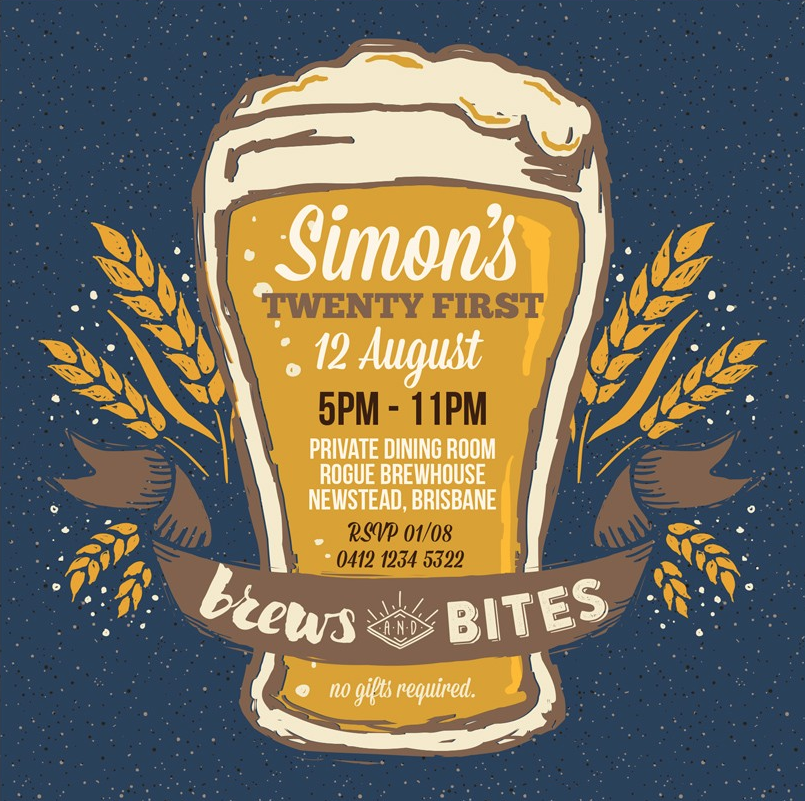 Find this template on Paperdivas