Christmas is fast approaching and it's time to start organising catch-ups with friends and family and making plans for the office
Christmas party
. If you have left your Christmas party planning a little late this year don't worry, we've got some fantastic options for fantastic Christmas party ideas that everyone from your boss to your great aunt will love.
Christmas Party Idea: Long Luncheon
Organise a traditional lunch for your Christmas party. At Fire Cue, you can book a lunchtime function, and have the entire restaurant all to yourself while you and your guests indulge in an exotic blend of Australian and Latin American flavours.
Christmas Party Idea: Dinner
A Christmas dinner party, might sound a little old hat, but with the right combination of food and styling, it's anything but. Our incredible dinner menu will have your guests all fired up! Enjoy the cool contemporary atmosphere of our dining area, help yourself to an incredible variety rustic charcoal barbeque dishes and soak up the festive vibes.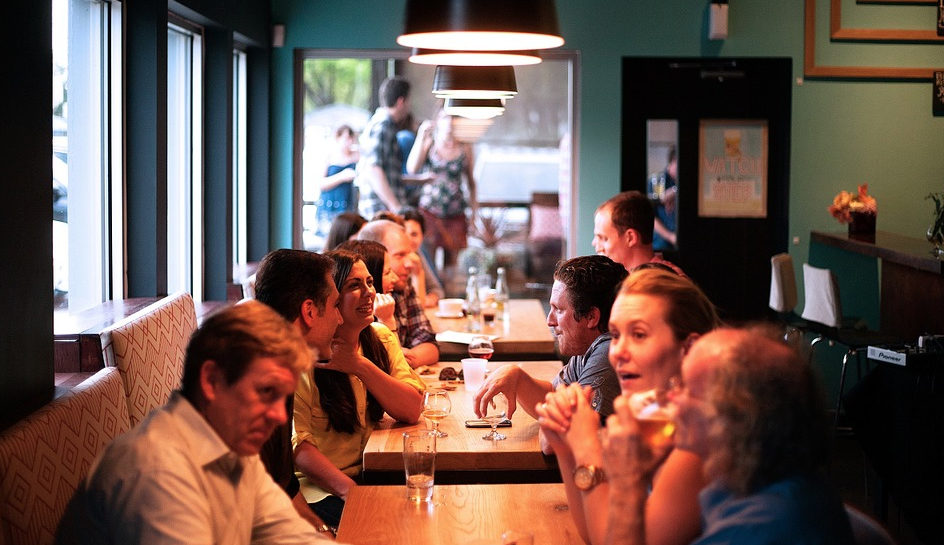 Christmas Party Idea: Dress up cocktail party
The festive season is the perfect excuse to get a little bit fancy. Why not hire a private function room to host your Christmas party? Tell your guests to dress up and spend a magical evening eating a fabulous selection of foods and drinking flaming cocktails shaken up by experienced and professional bartenders.
Christmas Party Idea: Lamb on the spit
If you've got a big clan to catch up with at Christmas, be sure no one goes hungry with our special lamb on a spit. Gather your loved ones to enjoy family and food the way Latin Americans do.
Christmas Party Idea: After work drinks
If you're searching for casual Christmas party ideas, after work drinks might be perfect for you. We are well known for our exciting list of fiery cocktails from all over the world. Keep everyone's hunger at bay by ordering some casual share platters to pass around and ensure everyone stays standing a few cocktails in.
Christmas Party Idea: Paintball 
Gather the troops and set out for the day to paintball. Build a team of allies and team up to compete against your rivals. Paintball is the perfect escape from reality and will bring everyone together for a little Christmas spirit.   
Christmas Party Idea: BBQ cook up
Who doesn't love a good BBQ? Bri
ng everyone together and enjoy a mouth-watering bbq together. Keep it simple or cook up a variety of tasty options for you and your guests to enjoy while you celebrate the festive season!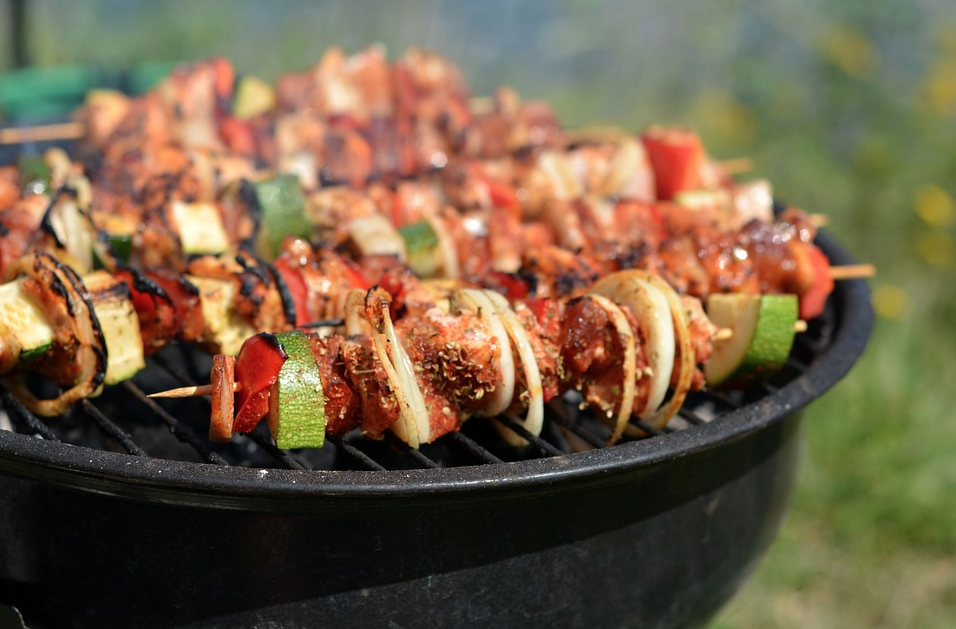 Christmas Party Idea: Picnic at your favourite spot
 Know the perfect picnic spot you have been dying to show everyone? A Christmas party is the perfect time to introduce everyone to your special spot. Ask everyone to bring their favourite dish and there will be food to last you all a week! Pick a nice, sunny day and enjoy everyones company in the fresh air. 
Christmas Party Idea: Hot chocolate and a fire pit
Hot chocolate is very fitting for a Christmas Party. Choose a nice cool evening, gather everyone around the fire pit outside and enjoy a nice warm cup of hot chocolate. Tell stories and catch up with everyone at this low cost Christmas catch up. 
Christmas Party Idea: Lunch on the beach
I don't think this Christmas party idea needs much convincing. Take a trip to the beach and enjoy the crashing waves and sand in-between your toes. You could order a great selection of seafood and chips to enjoy while you spend the day together on the sandy shore.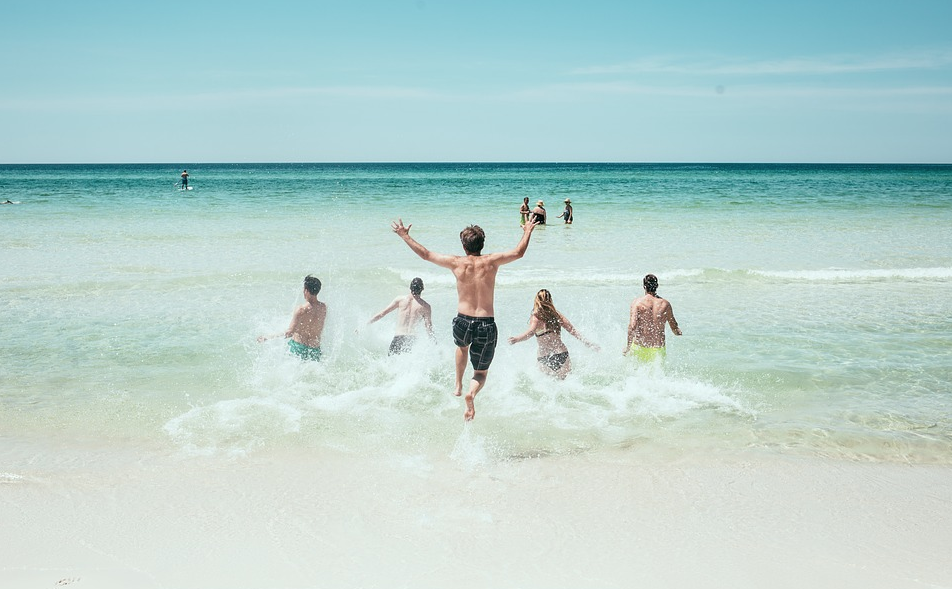 Christmas Party Idea: Throw A Christmas Banquet
Host a festive feast with family and friends. Indulge in a banquet menu featuring smoked spice chicken wings, barramundi tacos, and glazed beef ribs.
Christmas Party Idea: Indulge In Steak Night
While prawns are classic for Christmas Day, a great Christmas party idea is treating your crew to a top-quality steak! Celebrate your Christmas party and enjoy a wagyu rump cap at your favourite steak restaurant.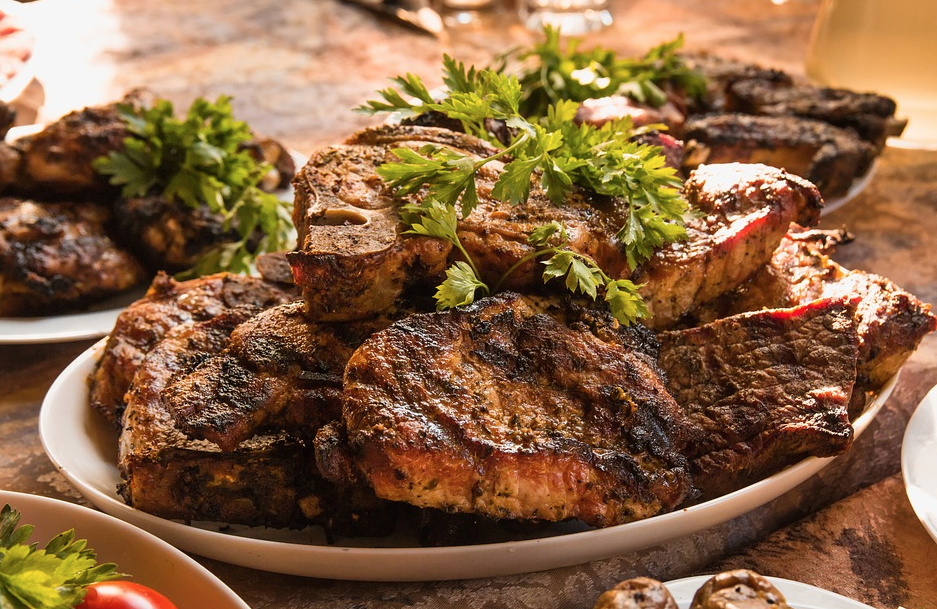 Christmas Party Idea: Host A Cocktail Party
For a more casual and lower cost affair, consider a standing cocktail party this Christmas. Indulge in an exotic selection of seasonal canapés, share plates, and finger food, and set up a bar tab for your guests to enjoy the silly season.
Christmas Party Idea: Throw A Xmas Taco Fiesta
A fiesta is a fun and lively last-minute Christmas party idea! Tuesdays are taco night when achiote chicken, braised beef brisket, and battered fish are dished up in hand-pressed tacos for everyone to enjoy.
Christmas Party Idea: Dig Into Some Christmas Ribs
If you're saving yourself for the seafood smorgasbord on Christmas Day, why not get stuck into ribs as a delicious Christmas party idea? Choose from free range pork or premium beef ribs; marinated and slow-cooked before being finished over coals, they're a real crowd-pleaser for a tasty Christmas party.

Christmas Party Style Guide
Can't you hear those sleigh bells jingling? Don't worry you're not suffering from tinnitus, it's just the sound of your corporate Christmas party coming up fast. Don't let the silly season sneak up on you this year, start planning your Christmas party with our special guide.
Office Christmas Party Ideas
The shops have been stockingadvent calendars since October and you've heard 'all I want for Christmas is my two front teeth' so many times you're beginning to understand why someone knocked them out in the first place. Yes, Christmas is coming and with it comes the grizzly task of planning your end of year celebration. But if the thought of locking down another boring event has got you saying 'humbug' then let our friendly team help you find your Christmas cheer with our top Christmas party ideas.
Charity Ball
Elegant, timeless and a great opportunity to put a little something back into the community, spread some Christmas cheer to those who need it most with a black and white themed charity ball. Get into the spirit of Saint Nick and entertain your clients with a cocktail and canapé soiree complete with silent charity auction, then donate all of the proceeds to a cause that's close to your company's heart. It's the perfect way to take some of the silly out of the season and get back in touch with your inner philanthropist.
Team Planning Session and Surprise Party
The year may be winding down but that's no reason for work to stop, right? Yeah, your employees aren't going to like that line either, which is why springing a last-minute team planning session to strategise for the year ahead is going to go down like a lead balloon – until you reveal that it's a surprise Christmas party complete with an open bar, food platters and live DJ. The look on their faces will be priceless…that's if they don't commit mutiny beforehand.
Christmas Roast
Got a soft spot for a family tradition? Then why not treat your very own urban family to a traditional Christmas roast with the works. Gather up the whole office and sit down to a decadent long lunch complete with matching wines and Christmas crackers. Swap your ho, ho, ho for ha, ha, ha as you bring in the silly season with friends.
Ping Pong Tournament
It's the latest trend to hit the Christmas party circuit and we're jumping on board! Yes, it's time to give your end of year function some serious balls with a ping-pong tournament. Finally the feud between HR and IT can be settled once and for all without resorting to blows. But be warned, challenging your boss to a round after too many rounds? That's a paddlin'.
After Work Drinks
Tight on time and even tighter on budget? Send the silly season off the easy way with a casual after work catch up at the bar with your favourite colleagues.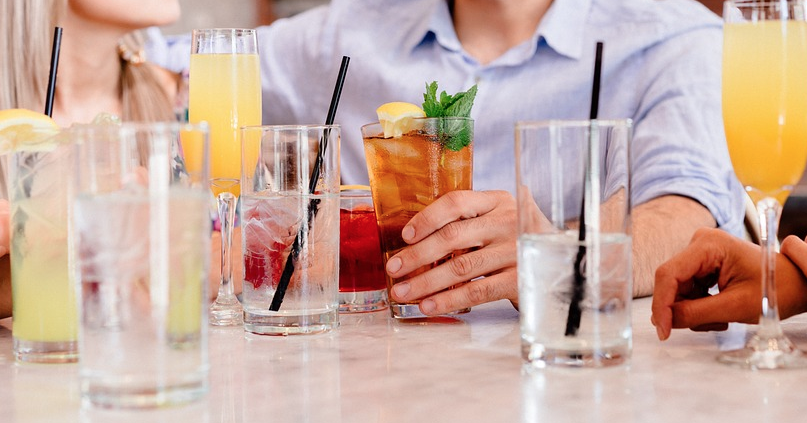 Top 5 Corporate Christmas Party Themes
Make it a masquerade:
Theming & Styling:Give your party a dark and mysterious feeling with lots of gold tones, dark corners and mood lighting, score some added style points with your very own romantic balcony overlooking the city – you saucy Santa Clause you.
Dress Ups/Attire: When it comes to masquerade balls, style is everything. So grab a disguise and get ready to hit the dance floor – but warning, even a mask won't cover up Glenda from HR's mad dance moves, you go girl.
Food menu ideas: You can't have a fancy dress ball calls without some fancy food to match! Think freshly shucked oysters, individual black olive and goats cheese tartlets and miniature beef mignon – ooh la, la!
Beverage menu ideas: Speaking of fancy, no Christmas party is complete without a little bubbly. Get in the celebratory mood and toast to another successful year done and dusted with an endless supply of premium Australian sparkling wine.
Entertainment: Let's face it, tor an upmarket affair like this, an iPod is just not going to cut it! Go hard or go home with a killer live band – bonus points if you can convince your boss to crowd surf over the IT team at least once.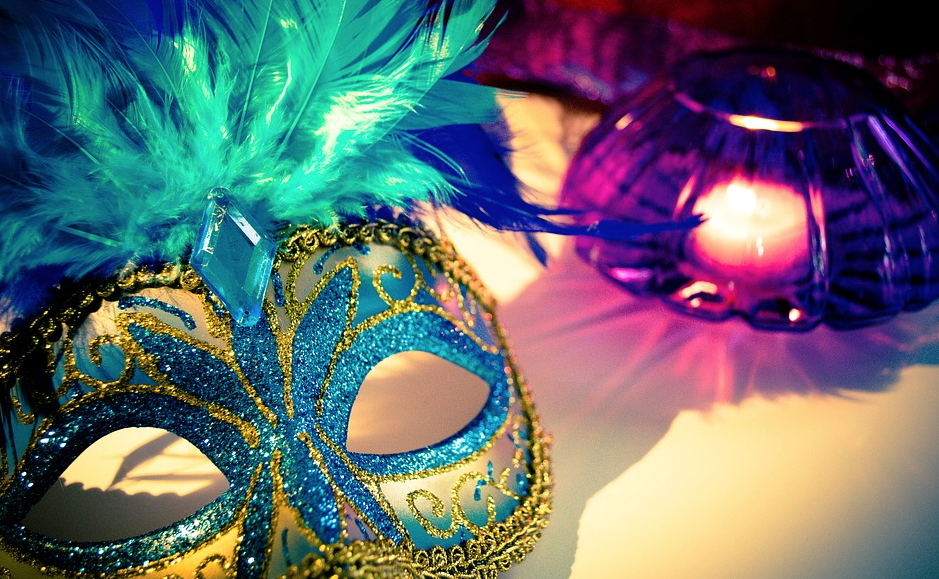 Dreaming of awhite Christmas?
Who cares if it's 35 degrees outside, nothing says "Christmas" quite like a winter wonderland!
Theming & Styling:
Let it snow, let it snow, let it snow or at least make it look like it has. Turn up the air con, hire an ice sculpture and transform your function space into the ultimate snowy escape – just remember, licking an ice sculpture may seem like a great idea at the time, but some pranks aren't worth the awkward trip to the emergency room, are we right Kevin?
Dress Ups:
Kooky Christmas sweaters, furry hats and cosy scarves are must if your going to pull off a proper white Christmas in the middle of summer. The humidity might be on the rise, but so will your chances of nabbing that promotion when your boss sees you in your snowman sweater complete with strategically placed carrot. Classic!
Food Menu Ideas:
Match your menu to the theme with a warming, seasonal buffet with spiced ham off the bone and roast turkey with cranberry dressing.
Beverage Ideas:
Wash it all down with a holiday inspired cocktail or a hearty selection of beers on tap, after all you can't get into the Christmas spirit without a drink in your hand.
Entertainment:
A traditional winter wonderland party calls for carolling, but how about giving this tradition a bit of an update with some office karaoke instead?
Christmas Circus
Escape the corporate circus and become the ringleader of your very own Christmas circus instead! Roll up, Roll up – just be careful not to doll down the stairs later.
Styling and Theme
While hiring an elephant might be a little out of your budget that doesn't mean you can't make your party come alive with the circus feeling. Recreate the big top feeling with lots of reds accents and some fun lighting.
Costumes
Give your party a whacky edge with circus inspired dress ups and costumes, but be warned – clowns may be funny but drunk clowns are just downright scary.
Food Menu Ideas:
No trip to the circus is complete without your favourite finger food. Consider getting your very own cotton candy maker or hot buttered popcorn machine for the day.
Beverage Menu Ideas
Put a grown up twist on your circus favourites with some crazy cocktail combinations and lots of icy cold champagne – think more Cirque Du Soleil than Circus Oz.
Entertainment:
While your kids may be really impressed with your ability to juggle oranges in the kitchen, give yourself the night off and hire some genuine street performers instead – no offence intended Larry, but throwing one orange in the air and catching it does not count as juggling.

A Very Beachy Christmas.
Winter wonderland not your thing? Give your party a tropical edge with your very own beach party (minus the sand).
Theme Styling:
Fortunately setting a beachy theme is cinch when you live in tropical Queensland year round. Just grab some beach balls, your best beach brolly and a couple of towels and hey presto, you're halfway to turning your function space into a beach.
Costumes:
How do we put this delicately? Hawaiian shirts are A-Okay. Your favourite budgie smugglers are not. We're talking to you Terry, and you bloody well know it.
Food Menu Ideas
No Christmas beach party is complete without a genuine Aussie BBQ, but don't just settle for snags, take it up a notch with rib fillet steaks, marinated prawns and tender lamb skewers.
Beverage Menu Ideas
Did somebody say icy cold beers? Oh look, twist our arm why don't you.
Entertainment
While a traditional game of beach cricket might be out. That doesn't mean you can't have some classic beach side fun. Why not challenge your work mates to a hula competition or some cut throat limbo?

Christmas All Around The World
Why not celebrate your team's diverse cultural backgrounds with a little Christmas around the world party?
Theming:
Who said Christmas is all about the tree? Why not shake things up with some fun additions from all around the world? Do a little research on the background of your employees and incorporate their nationalities' traditional holiday décor into the décor around the venue, while you're at it, see if you can figure out the meaning of Kwanza, lord knows we're still stumped.
Costumes:
Whether it's a singlet and thongs or a bright and colorful sari, brighten up the atmosphere by encouraging your work mates to wear their traditional clothes to the party.
Food Menu Ideas
Whether it's a spicy curry, Spanish tapas or crispy skinned peking duck pancakes, add some serious flavour to your party by setting up individual food stations from all around the world.
Beverage Menu Ideas
Keep the theme going with a selection of local and international beers, wine and spirits.
Entertainment
Get to know each other better by playing fun games like matching the crazy Christmas custom to the country and singing Christmas carols from all around the world.

Christmas Party Game Ideas
Hey, planning the perfect Christmas party can be tricky. Sometimes your guests are more naughty than nice (we're looking at you, questionably handsy Santa), the egg nog takes more casualties than you'd intended, or the catering's a flop, and you all spend the evening crowded around some decidedly un-festive hummus.
Here's the good news: no matter how the rest turns out, you can turn a Christmas party into the season to be jolly with a good holiday game.
Christmas Party Game 1: Ornament Guess
Ho-ho-how many do you think? Round your guests up for an ice-breaker game. Everyone guesses how many ornaments they think are on the tree (no long-winded counting sessions, guys), and puts their guess on a piece of paper. Once the arrival cocktails are done with, the winner is announced and the gift-giving begins with a prize. Take that, Secret Santa
Christmas Party Game 2: White Elephant
If you think Secret Santa's been so done to death that even Rudolph wouldn't fly him, it's time to switch things up. For White Elephant, everyone brings in a gift (with a price limit to keep things even), and guests pick things out of a communal pile.
Now, keep your eye on Gus from Trade Services, 'cause this is where things get serious. Every guest takes their turn, either picking a gift off the table, or stealing a previous gift someone has already unwrapped. Once someone has stolen your gift, you can pick a new one off thetable or steal an existing gift. The game ends once all the gifts on the table have been taken (and everyone's seriously craving a post-game whisky).
Christmas Party Game 3: Candy Cane Relay
Forget the sweet-talk under the mistletoe: here's the real party treat. Challenge guests to take as many candy canes out of a bowl as you can in 60 seconds. The catch? You have to use a candy cane in your mouth to fish them out. Whether you're celebrating with coworkers or kids at the family festivities, this is sure to be a hit.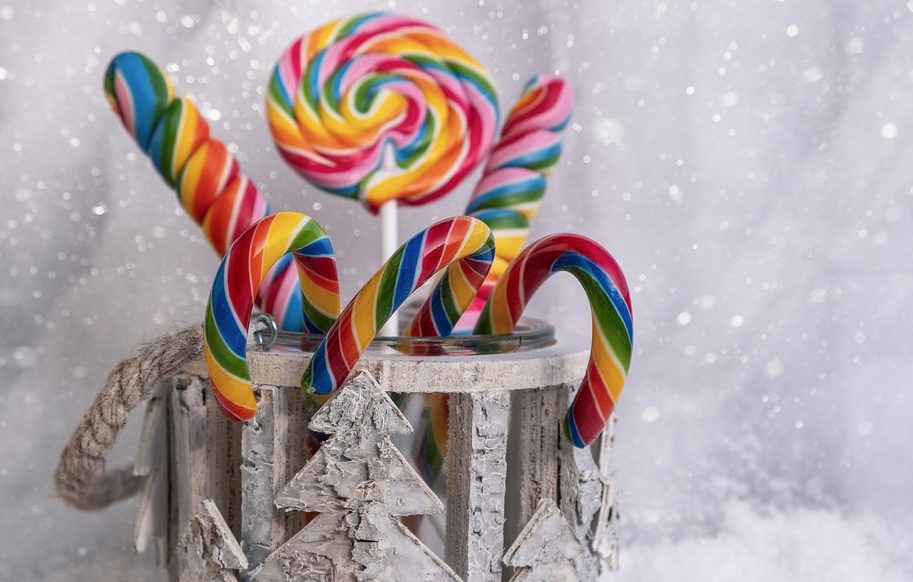 Christmas Party Game 4: Holiday ABC
Annnnnd break! Split into teams and let's get quizzical. With the alphabet written vertically down pieces of paper, challenge everyone to write a holiday word starting with each letter. First team to finish wins!
Christmas Party Game 5: Message under a plate
Planning a Christmas feast? Surprise your dinner party guests with messages under their plates. On hidden slips of paper, write strange phrases each guest needs to casually fit into the conversation without being caught. If you accuse someone of using their phrase, and you're wrong, you're out of the game.
Get ready for some really weird conversations about purple monkey dishwashers.
Christmas Party Gift Ideas
So the jingle bells are ringing in your ears and work days with eggnog breaks are bearing down on the calendar. With practically every office since the start of time taking part in Secret Santa (and, let's face it, the occasional please-promote-me gift to the boss), it's time to think about your gift for the office Christmas party.
No matter whose name you draw from the hat, we've prepped a couple cost-friendly ideas that don't involve a pack of pens or the ever-predictable Santa hat.
Top 6 Gifts for Your Office Christmas Party
Christmas Gift Idea: The Bookkeeper
For the introverted, the creative, or the just plain sick of staring at numbers, give the gift of colour with a subscription to Sock It Up. There's nothing like cheeky patterns and toes wrapped in cartoon bananas to brighten up those bookkeeping days!
Christmas Gift Idea: The Receptionist
For the sweet face of office greetings, bizarre phone calls, and creepy delivery men, send your office receptionist something without a tax invoice tacked to the front. Cupcakes from My Plate Clean Treats don't just come in tasty flavours like Nutella, peanut butter, and lemon & coconut – they're also a guilt-free indulgence to negate those cheeky Christmas calories.
Christmas Gift Idea: The Manager
Whether they're always on the go or always yelling at their phone, what's the bet that your manager could use a coffee boost in their busy schedule? Earn some brownie points with a bag of Elixir Single Origin coffee, a Brisbane favourite guaranteed to tick the 'gift I need' box.
Christmas Gift Idea: The Boss
No one feels the rat race on Christmas quite like the head honcho of an office business, that's for sure. Give them a reprieve (or at least the knowledge that January will be kinder) with a 10 class pass to Urban Bliss yoga.
Christmas Gift Idea: The Colleague
With the traditional seafood platter about to press the Christmas-time bank account for most, why not make it easier with a gift voucher from The Fishery? Set up with freshly-caught seafood and related shopping items to save the trip, this is one Christmas bonus that Santa can't steal away.
Christmas Gift Idea: Fruit Hamper
Spoil your loved ones with the gift of good taste. A classic fruit hamper, or even a tray of seasonal mangoes is a a brilliant Christmas gift idea.