You're turning 30??? How exciting! Your 30th birthday invitations must be as fabulous as you and your party! Grab your guests attention with these top 5 30th birthday invitation ideas.
1.Make your 30th Birthday Invitation Full of Colour
You're 30, not 80. Show your guests you are still the same vibrant person, full of colour and anticipation for what your life is yet to bring. Bright colours will portray happiness, laughter and fun!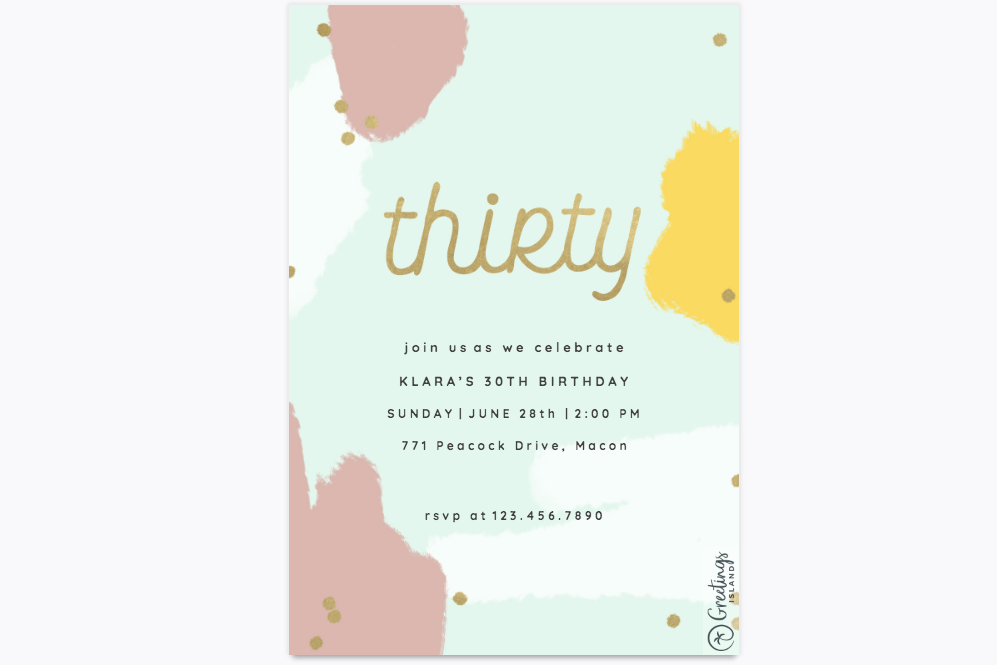 Get the template at Color Splash
2. Create 30th Birthday Invites That look Like Tickets
Steering away from your traditional invites, this style is something different and sure to excite your guests. Such style would fit great with a themed party such as a movie themed birthday celebration.

Find this invitation template on Paper Divas
3. Vintage Styled 30th Birthday Invitations
Try something a bit old school with these awesome vintage record birthday invitations. These are far from original and will be a nice surprise for your guests to receive in the mail.
These invites can be yours. Find the design on Zazzle.
4. Have Some Fun And Send Out Cartoon Themed Invitations To Your 30th Party
Let you inner child out and have some fun! These cartoon themed birthday invites are super fun and artsy. With so many design possibilities, these invites will be a great surprise for all those cartoon lovers on your guest list.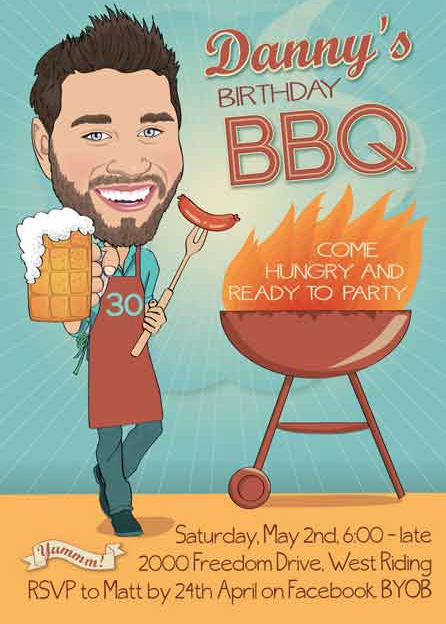 Find similar cartoon designs on Etsy.
5. Create Detailed Invites With Laser Cut 30th Birthday Invitations
The possibilities with laser cut invitations is endless. This technique can produce some simply elegant and stunning invitations to send to your guests. These invitations are perfect for an elegant 30th birthday.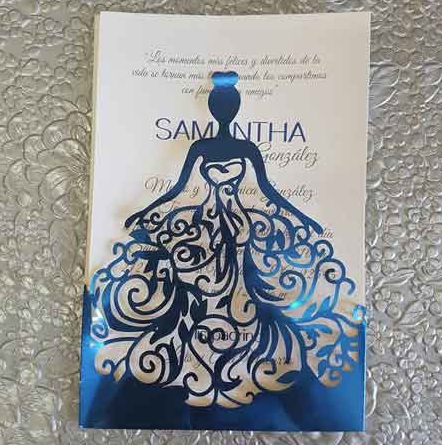 Laser cut invitations found on Etsy.