What's a grand 21st without some fabulous decorations to compliment. No matter your budget, you will find some trendy inspiration with these top 5 decoration ideas. These 21st birthday decoration ideas will transform your room, creating a space you will want to party in until all hours of the night.
1. DIY Pressed Flower Place Settings
Need a way to let your guests know where they are sitting at your 21st birthday? These adorable place settings are the perfect, practical decoration addition to your table settings. These place cards are a fun, low-cost DIY project to keep you busy on those anticipation filled days leading up to your birthday celebration.
Find the steps to this DIY project here.
2. Hire a 21 Neon Sign For Your Birthday Party
A neon sign is the perfect backdrop for all your fabulous 21st pictures. With the ability to change the colour, the sign will fit in with any theme or colour scheme you have for your birthday celebration.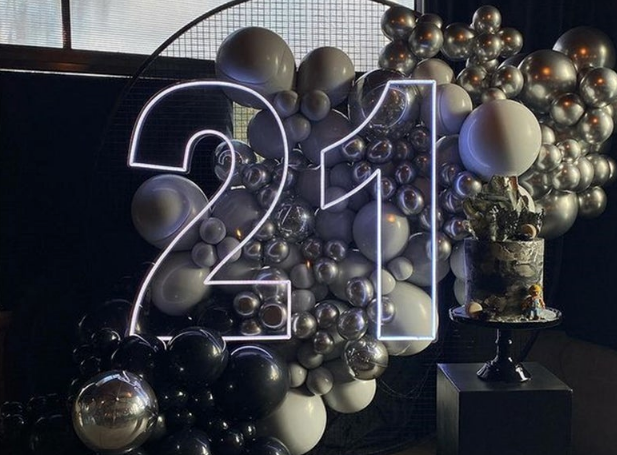 Buy this sign on Etsy
3. Hanging Wall Feature Decoration
Add a bit of colour to your birthday space with hanging wall decorations. Change up the shape and colour to suit your liking and your 21st party theme.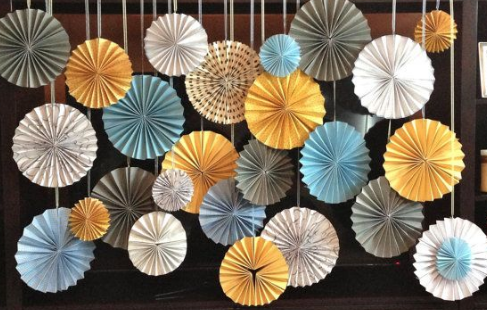 4.Glitter Champagne Glass Decorations
These glasses can add so much glitz and glam to the tables at your 21st birthday party. This accessory idea is also great for those on a bit of a budge as you can DIY this 21st decoration idea. Simply purchase the glasses, some glue and glitter of your choice. Combine and you will have created super elegant (and practical!) decoration pieces for your 21st birthday party.

Source: HGTV
5. Fun Floral Numbers
Freshen up your 21st party location with a unique 21 floral stand. This 21st decoration piece is another perfect backdrop for those forever lasting 21st birthday photos. This stand would match perfectly with a floral themed party. See our 21st Birthday Invitation Ideas for the perfect invitation to match with this stand.

Hire this specific stand from Melbourne Event Florals
Get More 21st Birthday Ideas